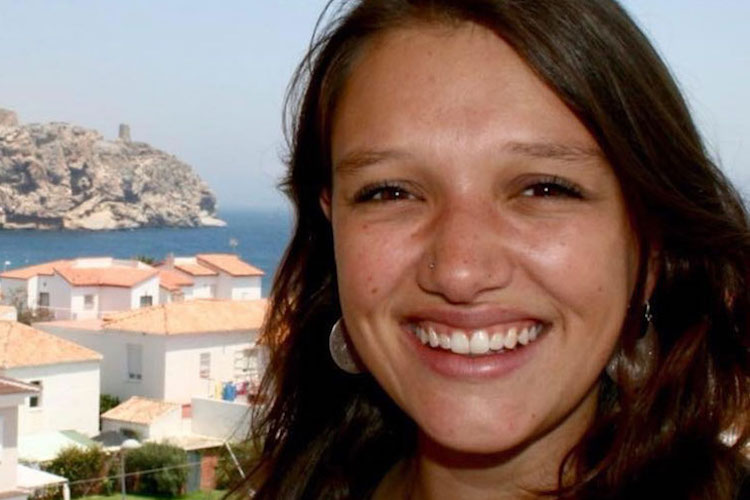 Lydia Herrick '17
¡Hola a [email protected]! If you're reading this, you're extremely lucky—it means you're somehow connected to LAIS at Bard! I'm infinitely grateful to have had attended Bard, from where I graduated in 2017 as a Spanish Studies major with a concentration in LAIS. Before Bard, I had always been interested in languages and other cultures, but I really started to delve into studying the Spanish language right in my first semester. After taking various language classes, I went on the Bard Spanish intensive trip to Oaxaca, Mexico, where I came to realize that studying Spanish was something I was passionate about.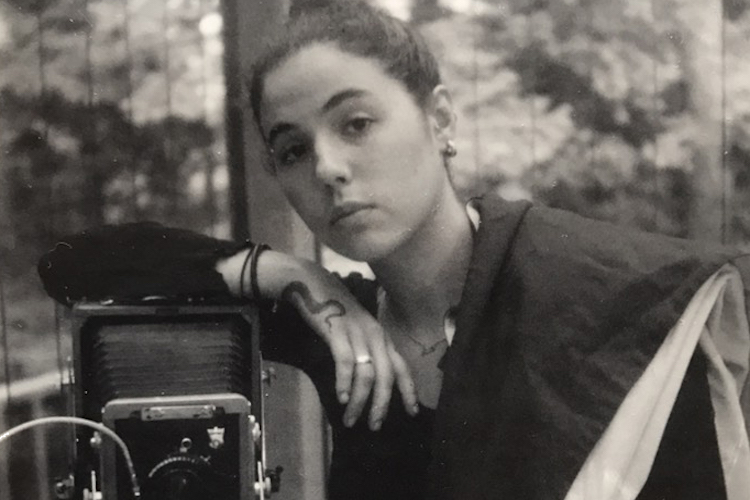 Saskia Baden '17
I took a Spanish class my first semester at Bard and it changed the course of my undergraduate career. I was a photography major, but I took a class in the LAIS department almost every semester, and each one was fulfilling and challenging. Patricia, Nicole, and Melanie are all phenomenal professors and together they make up a dynamic and strong department.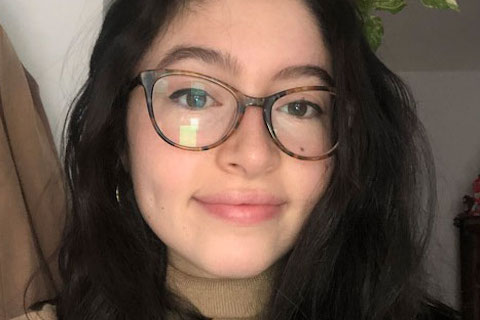 Melanie Mignucci '16
Since graduating Bard in 2016, I've been lucky to use my joint Spanish Studies and Written Arts degree (plus a concentration in LAIS) in my career in digital media. While at Bard, I took advantage of any opportunity I had to work on projects related to Latin America or translation, which built a foundation for writing and research that I lean on every day.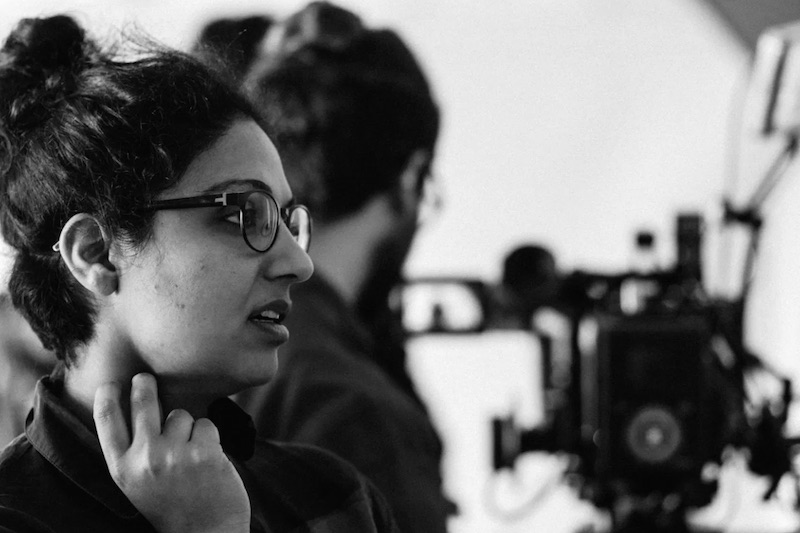 Shalini Adnani '11
Life after Bard has been radically different, albeit being a bumpy road—one filled with uncertainty, ambiguity, and constant doubt—it has been surprisingly fulfilling and enlightening. While at Bard, I became a Latin American Studies major by default due to my general affiliation with Latin America, my love for its culture, traditions, and literature, but most of all because of my need to redefine my hometown from an outside perspective.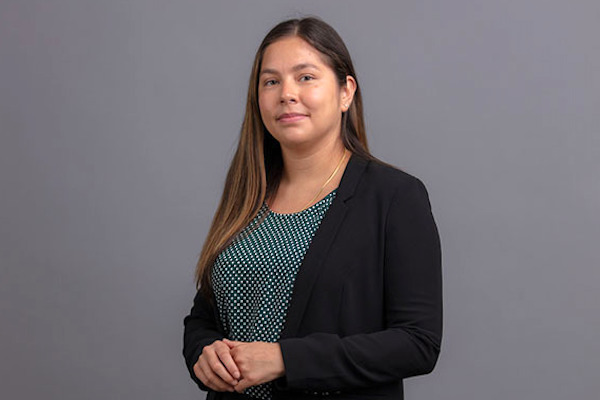 Stephanie Urugutia '11
I graduated from Bard in 2011 with a bachelor's degree in Political Studies and a concentration in Latin American Studies. During my junior year at Bard I participated in the Bard Globalization and International Affairs Program and interned as a legal assistant at Safe Horizon Immigration Law Project (ILP). As a first-generation American, US immigration policy played a significant role for my family, friends, and community members. At Safe Horizon ILP that personal connection turned into my life's passion and work.
Riva Lencer '10
I graduated from Bard in 2010. I did a joint major of Anthropology and Human Rights. During the summer of my sophomore year, I worked in a local indigenous school in the mountains of Otavalo, Ecuador. With only one teacher for the entire school, grades first to seventh, our presence allowed for more individual attention. Since it was the summer, we wrote lesson plans for Monday to Wednesday and cleaned, painted, and improved the school building Thursday and Friday. On the weekend we explored the town and surrounding areas, absorbing Ecuadorian culture.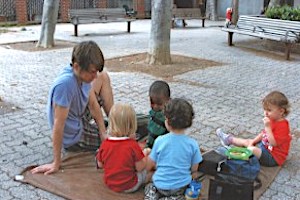 Zak Powers '10
I graduated from Bard in 2010 with a degree Spanish language and Latin American/Iberian studies. During my time at Bard I had the opportunity to work with the Nicaragua Exchange project in January 2008, where I lived in the village of Chacraseca, Nicaragua, constructing houses for resident families. In spring of 2009, I also studied abroad in Buenos Aires, living with a host family and attending courses instructed in Spanish at NYU Buenos Aires. My Senior Project was Others, Before, a translation of La mayor by Argentine novelist Juan José Saer.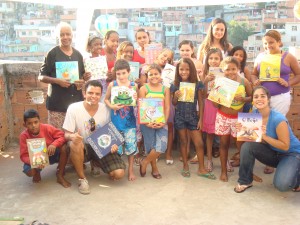 Flora Pereira '09
I graduated from Bard College in 2009, with a major in Comparative Literature and a concentration in Latin American and Iberian Studies. That year, I returned to my beautiful hometown of Rio de Janeiro, Brazil, where I spent a year exploring many of Rio's social and cultural facets, as well as developing my own collaborative multimedia documentary projects.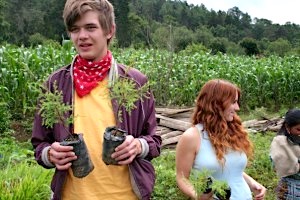 Jon Leslie '08
I graduated from Bard in 2008 with a degree in Comparative Literature. During my second year at Bard, inspired by the practical organizational efforts of my classmates involved with the Migrant Labor Project, I began to assist on a weekly basis in the teaching of English to migrant farm laborers in the town of Red Hook.
Mariana Giusti '07
I graduated from Bard in 2007 and the years that followed have been the most exciting ones of my life. I have traveled, worked, and researched throughout Latin America, expanding on the valuable knowledge I attained in my undergraduate years.
Braden Marks '06
I graduated from Bard in 2006 with a degree in Spanish Literature. Bard gave me the opportunity to fuse my interests in Latin American-Iberian culture and literature with my identity as an artist and theater maker. For my Senior Project, I translated José Sanchis Sinisterra's play Ay, Carmela! and produced/directed a staged reading in collaboration with the Bard Theater Program—a project that provided me with many foundational experiences in theater, writing, and translation, upon which I have continued to build.
By Emily Schmall '05
Hola desde Miami. This is my second residence here since Bard. I started at the Miami Herald shortly after leaving Annandale-on-Hudson (Tivoli, really), and am now bureau chief of a real estate media start-up called The Real Deal. Six weeks ago, I capped off three and a half years working as a freelance journalist in Mexico D.F.; Lima, Peru; Monrovia, Liberia; and Buenos Aires, Argentina.